Beatrix Francis: 1905-1983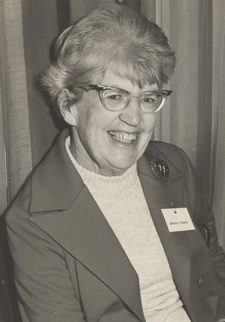 The Francis family came from Kent to a new life before World War I enveloped the United Kingdom.
Beatrix, born in 1905 gained a sister, Mavis, 12 years later in Hawera.
The family lived in several different areas including Oroua Downs until a home was bought in Palmerston North's Argyle Avenue.
Beatrix soon found work teaching at country primary schools as well as at Intermediate Normal and Ross Intermediate.After retiring she worked in the Massey University Library's cataloguing department for many years.
The unmarried sisters spent their lives coaching students and sharing their love of the arts.Beatrix's spare time love was in the world of local theatre, as actor, producer and back-stage person.
---
Mavis Francis: FIRMT 1917-2002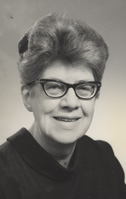 Mavis Francis was a gifted music teacher and a well-known figure in Palmerston North with many music teachers being among her former pupils, who describe her "as inspirational, totally dedicated, and compassionate".
She became a music teacher in 1930 developing a country practice, teaching in homes and local halls for 11 years before becoming a resident teacher in Palmerston North.
Mavis studied with Madame Betts Vincent in Wellington. In London in 1950, where the sisters took a year's overseas break, she studied advanced piano techniques with prominent musician, Basil Allchin.
Mavis was a stalwart of the Manawatu Branch of Registered Music Teachers for over 60 years, serving as Secretary 1955-71 and President 1971- 1983. She presented a compelling case to the Palmerston North Arts Council and Palmerston North City Council for the establishment of a musical centre in the city. The Evelyn Rawlins Room in Square Edge is valued and regularly pulses with music teaching and music making.
Mavis was a valued member, performer, President and Life member of the Palmerston North Music Club and Patron of Musica Viva.
In 1984 Mavis Francis was awarded a Fellowship from the Institute of Registered Music Teachers of New Zealand – recognition of a lifetime of service to music.
"The trust is their last, heartfelt gift to the performers of the future"